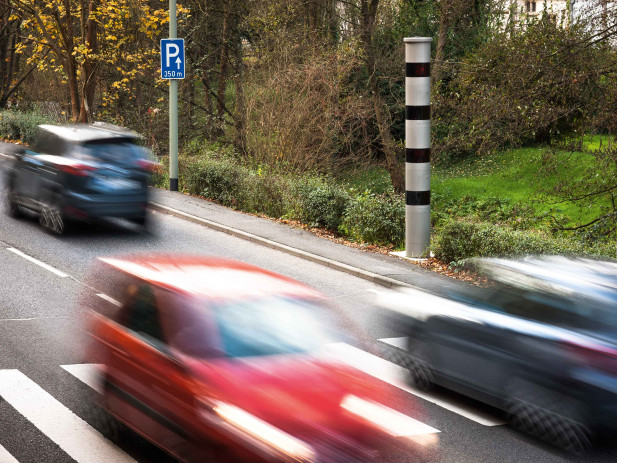 Excessive speed is the main cause of road traffic fatalities. VITRONIC develops high-performance technology to improve the safety of roads across the globe. The company is the ideal supplier of speed enforcement cameras. Our fixed, semi-stationary, and mobile solutions offer the ideal platform for every requirement. In addition, our use of scanning LIDAR technology has revolutionized the precision of speed enforcement.

POLISCAN measuring systems capture significantly more speed offenses to improve road safety. A single measuring system monitors several lanes and up to two directions of travel simultaneously. They can also detect both approaching and receding traffic.

POLISCAN Speed automatically captures all vehicles in all lanes. This ensures seamless recording of offenses, even in dense traffic. Thanks to the laser measuring technology used, speed offenses can be easily and accurately assigned to the correct vehicle, even if vehicles are traveling in parallel. The quality of the measurements is not impacted in any way by traffic or weather conditions.