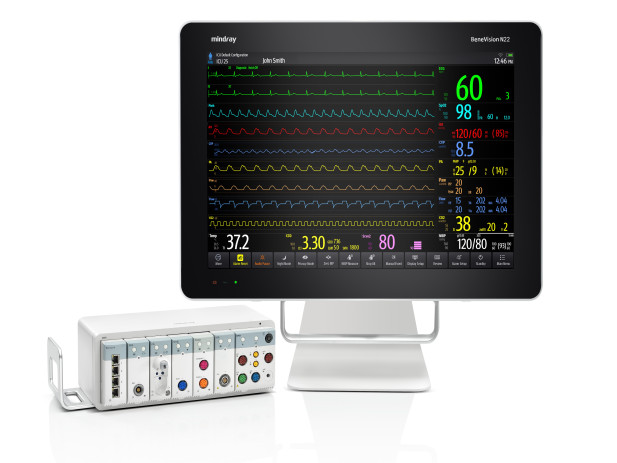 Patient Monitor
With a portfolio of innovative and adaptive patient monitoring solutions, Mindray equips clinicians with the powerful monitoring tools necessary to deliver high quality, patient-centric care. Mindray monitors in combination with the central monitoring system ensures that clinicians have access to comprehensive, meaningful patient data, at the bedside and beyond.

An enormous amount of data is generated from monitoring and other devices which are part of the clinical scenario. This equipment can create unnecessary complexity, and even be a burden on clinicians' workloads when they need to identify essential information quickly to evaluate a patient's condition. To ensure patient-centric monitoring and improve outcomes, smart tools and solutions are needed to enhance clinical decision-making and workflow efficiency.

In this regard, 'Hemosight' module helps clinicians to make decisions through sets of hemodynamic assistive applications, iView module brings all intelligence (PACS, LIS, EMR, etc) onscreen at point of care for a one-stop diagnosis, Early Warning Score(EWS) module helps identify patients whose physiological conditions are at risk of deterioration.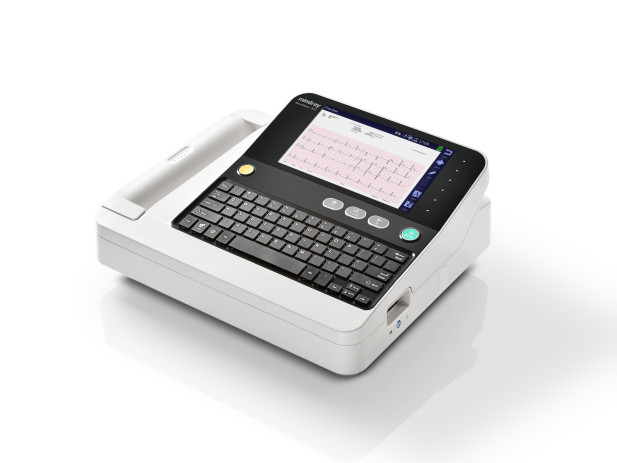 ECG Machine
With globally recognized Glasgow 12-lead analysis and easy-to-use technology, Mindray's BeneHeart R3/R12 electrocardiographs are able to meet a range of different clinical demands. Mindray ECG machine can be connected to 'Hospital Information system' for easy & quick access to patient's cardiac data from a central repository.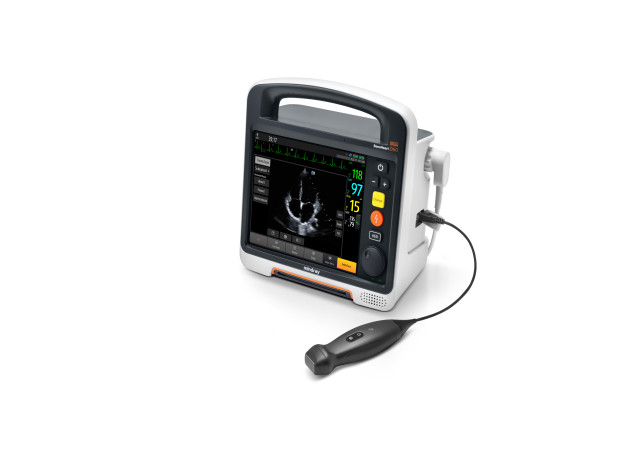 Defibrillator
Time is of the essence for patients suffering cardiac arrest who need defibrillation, as their survival rate can decline rapidly with each passing minute. Studies have shown that rapid defibrillation can be a powerful factor in the successful resuscitation of these patients. Whether in hospital or a non-clinical environment, shortening the time of defibrillation can potentially improve the survival rate for these patients.

Mindray strives for constant innovation in improving clinical aspects of product performance. Thanks to the new generation of technology platforms, Mindray has improved the performance of the BeneHeart D3/D6 defibrillator to meet clinicians' changing needs. Studies show that when a patient suffers cardiac arrest, success rates for defibrillation drop for every second between CPR and defibrillation shock. The BeneHeart D6 gives you a greater chance of success for patients suffering cardiac arrest, needing only 7.5 seconds to complete the whole defibrillation operation.

The BeneHeart D3/D6 defibrillator/monitor features 360J biphasic technology, greatly increasing the survival rates for difficult-to-defibrillate patients. Studies show that cardiac arrest is common among ventricular fibrillation (VF) patients and, as a result, defibrillation of recurring episodes of VF becomes increasingly difficult. A randomized, controlled clinical trial has shown that the rate of VF termination increases with charge energy, when charge energy is 200J and above.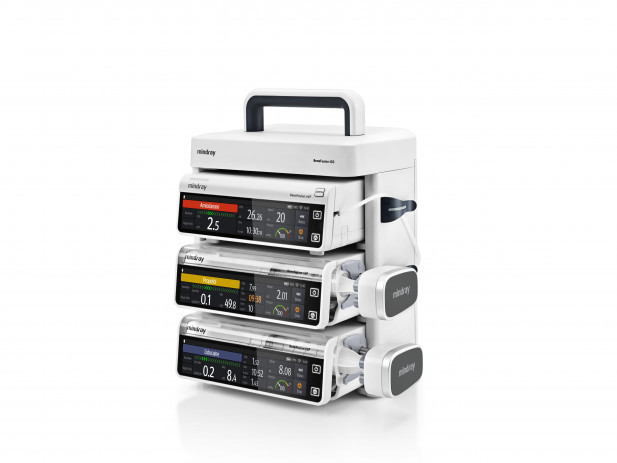 Infusion & Syringe Pump
Mindray infusion pumps are designed to widen infusion applications in different departments, the BeneFusion i & u Series Infusion Systems feature high precision, adaptive customization and extraordinary simplicity for guaranteed levels of medication safety.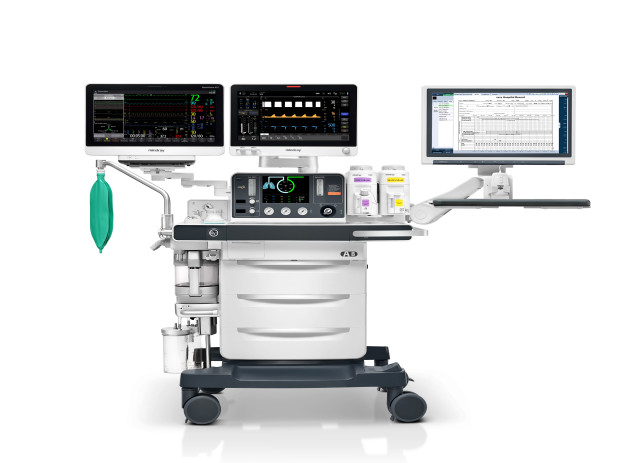 Anesthesia Machine
Mindray offers clinicians diversified choices of anesthesia systems which are designed and rigorously tested to improve the quality of patient care and the clinical experience for clinicians throughout the perioperative period. Some of the key features of Mindray Anesthesia machines are :

High Flow Nasal Cannula (HFNC)
HFNC can extend the safe apnoeic oxygenation time to 30min during induction. It helps clinicians intubate more easily, especially for patients with poor oxygen saturation such as bariatric, pediatric, critical ill or difficult airway.

Automatic Controlled Anesthesia (ACA)
ACA can improve anesthesia stability and reduce cost thanks to low-flow anesthesia technology.

AMV
Adaptive minute ventilation(AMV) automatically chooses the most suitable ventilation mode, as well as other ventilation parameters, based on the patient's situation. It can reduce the clinician's workload and improve patient safety during anesthesia.